http://us-mil-thai.tripod.com/index.html

http://www.tlc-brotherhood.org/pictures.html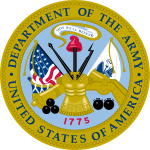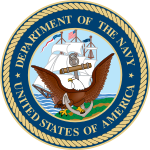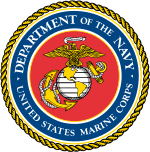 Look up other American/Thai bases from, all services!
http://amer-thai2001.tripod.com/gspresearch/
American use during the Vietnam War
http://en.wikipedia.org/wiki/Udorn_Royal_Thai_Air_Force_Base
During the Vietnam War the base was a front-line facility of the United States Air Force (USAF) from 1964 through 1976. The USAF forces at Udorn were under the command of the United States Pacific Air Forces (PACAF) Thirteenth Air Force (13th AF). Udorn was the location for TACAN station Channel 31 and was referenced by that identifier in voice communications during air missions.
Udorn RTAFB was also the Asian Headquarters for Air America, an American passenger and cargo airline covertly owned and operated by the Central Intelligence Agency (CIA). It supplied and supported covert operations in Southeast Asia during the Vietnam War.
The APO for Udorn was APO San Francisco, 96237
[edit]USAF Advisory Use (1964 - 1966)
The first USAF unit assigned to Udorn was a communications detachment from the 1st Mobile Communications Group, based at Clark AB, PI., in the summer of 1964. The first permanent USAF unit assigned at Udorn Royal Thai Air Force was the 333d Air Base Squadron (333d ABS) in October 1964. Prior to the formation on of the squadron, support personnel were provided by temporary duty personnel from the 35th Tactical Group at Don Muang Royal Thai Air Force Base. The 333d ABS came under the command and control of 13th Air Force
On 18 July 1965, the 333rd Air Base Squadron was re-designated the 6232nd Combat Support Group (CSG). This also unit came under the command and control of 13th Air Force and to the 6234th Tactical Fighter Wing, a provisional wing at Korat Royal Thai Air Force Base. In July 1965, the 6234th TFW was the only tactical wing in Thailand.
The formation of the 6232d at Udorn was brought about because of expanding Air Force programs, an increase in assigned personnel and increased base support requirements. The majority of personnel at Udorn, prior, to the formation of the group, were temporary duty assignments. Shortly before the group was activated a gradual input of permanent party personnel was made to replace those on temporary duty. On 15 November 1965 the 6232nd CSG was given the responsibility of reporting directly to the Deputy Commander 2nd Air Division, 13th Air Force rather than directly to the 13th Air Force commander. The 6232nd CSG was re-designated the 630th Combat Support Group on 8 April 1966, with a reporting responsibility to the Deputy Commander, 7th Air Force/13th Air Force (7/13AF), headquartered at Udorn RTAFB.
Known squadrons deployed to Udorn were the 45th Tactical Reconnaissance Squadron, based at Naha AB, Okinawa with the 39th Air Division(1 November 1965–15 August 1966), equipped with RF-101 "Voodoos", and the 555th Tactical Fighter Squadron, also based at Naha AB (25 February 1966 - 25 July 1966), equipped with the F-4C Phantom II.
McDonnell F-4D-28-MC Phantom 65-0683 of the 555th Tactical Fighter Squadron - 20 January 1972. This aircraft was retired to AMARC on 6 May 1988 and scrapped on 2 January 1997.
On 18 September 1966, the 432nd Tactical Reconnaissance Wing (TRW) was activated and the 630th CSG was placed under the new wing and re-designated the 432nd CSG.
Organized in Southeast Asia in September 1966 to perform combat tactical reconnaissance. Added tactical fighter operations in October 1967, initially using fighters to provide combat air patrol and cover for unarmed reconnaissance planes, but later to fly strike missions. Wing fighter units destroyed many enemy aircraft: 36 confirmed aerial victories between 17 December 1967 and 8 January 1973. Also used AC- 47D gunships to provide air defense of friendly Laotian outposts, June 1969-June 1970. Ceased combat in Vietnam in Jan, in Laos in Feb, and in Cambodia in August 1973. The wing remained in Southeast Asia to perform reconnaissance and routine training to remain combat proficiency, changing designations from reconnaissance to fighter in November 1974. The wing supported Operation Eagle Pull, the evacuation of U.S. personnel from Phnom Penh, Cambodia, on 12 April 1975, and Operation Frequent Wind, the evacuation of American and certain South Vietnamese personnel from Saigon on 29 April 1975. From 13 to 15 May 1975, the wing played a major role in locating the SS Mayaguez and in the military operations associated with the recovery of that American commercial vessel and its crew from the Cambodians. The wing was relieved of all operational commitments on 30 November and inactivated at Udorn RTAFB, Thailand, on 23 December 1975.
The mission of the wing was to provide intelligence information about hostile forces through tactical reconnaissance and use its fighter elements to destroy the targets earmarked by the intelligence data provided. The wing had numerous missions in the support area also. As the command base for 7/13AF in Thailand, Udorn RTAFB played a lead role in accomplishing the objectives of the United States in fulfilling its policy in Southeast Asia.
The 432nd TRW was the most diversified unit of its size in the Air Force.
Known squadrons of the 432nd TRW were:
Tactical Reconnaissance Squadrons:
20th Tactical Reconnaissance Squadron (September 1966 - October 1967) (RF-101C)
Replaced by: 14th Tactical Reconnaissance Squadron (October 1967 – June 1975) (RF-4C Tail Code: OZ Red Tail Fin Tip)
(Deployed from 67th TRW, Kadena AB, Okinawa)
11th Tactical Reconnaissance Squadron (October 1966 - November 1970) (RF-4C Tail Code: OO Black Tail Fin Tip)
(Deployed from 67th TRW, Mountain Home AFB, Idaho)
On 30 October 1967, the 20th TRS RF-101 squadron was deactivated and replaced by an RF-4C squadron, the 14th TRS. On 25 October 1966, the 11th TRS was reassigned to the 432d TRW
These three squadrons accounted for more than 80 percent of all reconnaissance activity over North Vietnam. The 11th TRS was reassigned to the 363d TRW, Shaw AFB, SC in November 1970 as part of the American drawdown.
Tactical Fighter Squadrons:
13th Tactical Fighter Squadron (October 1967 - June 1975) (F-4C/D Tail Code: OC Blue Tail Fin Tip)
(Transferred from 388th TFW, Korat RTAFB, Thailand)
555th Tactical Fighter Squadron (May 1968 – July 1974) (F-4D Tail Code: OY Green Tail Fin Tip)
(Deployed from 8th TFW, MacDill AFB, Florida)
In addition to the reconnaissance the 432d also had a tactical fighter squadron component. The 13th Tactical Fighter Squadron was reequipped from the F-105s it flew at Korat to F-4C/Ds due to the high attrition rate the F-105 squadrons were suffering. The 13th TFS flew strike missions over North Vietnam, and its pilots were credited with two MIGs kills. The 555th TFS joined the 13th on 28 May 1968 with F-4Ds.
Douglas C/AC-47B-45-DK Skytrain Gunship 45-0010 of the 4th Special Operations Squadron - June 1970
Special Operations Squadrons:
7th Airborne Command and Control Squadron (March 1968 - April 1972) (C-130)
4th Special Operations Squadron (October 1969 - 29 December 1970) (2 AC-47D Tail Code: OS), 4 C-47, 1 AC-119G
On 31 October 1968, the 7th Airborne Command and Control Squadron, which had been assigned as a temporary duty unit from Da Nang Air Base, became part of the 432nd wing. Another unit assigned was the 4th Special Operations Squadron flying various gunships that supported ground units.
In the fall of 1970 Udorn was phased down as part of the overall American withdrawal from the Vietnam War.
On 5 November 1970, the 11th TRS was deployed to Shaw AFB, South Carolina ending a distinguished tour of service with the 432nd TRW.
On 29 December 1970 the 4th Special Operations was deactivated, with its aircraft being transferred to the South Vietnamese Air Force.
On 15 April 1972 the 7th Airborne Command and Control Squadron with its C-130s was transferred to Korat RTAFB.
1972 Augmentation:
523d Tactical Fighter Squadron (April 1972 - October 1972) (F-4D Tail Code: PN)
(Deployed from 405th FW, Clark AB, Philippines)
58th Tactical Fighter Squadron (April 1972 - October 1972) (F-4E Tail Code: ED)
(Deployed from 33d TFW, Eglin AFB, Florida)
308th Tactical Fighter Squadron (May 1972 - July 1972) (F-4E Tail Code: ZF)
Replaced by: 307th Tactical Fighter Squadron (July 1972 - October 1972) (F-4E Tail Code: ZF)
(Deployed from 31st TFW, Homestead AFB, Florida)
Det 1, 414th Fighter Weapons Squadron (June 1972 - Fall 1972) (F-4D Tail Code: WZ)
(Deployed from 57th FWW, Nellis AFB, Nevada)
421st Tactical Fighter Squadron (October 1972 - August 1973) (F-4E Tail Code: UD Green Tail Fin Tip)
(Transferred from 366th TFW, Takhli RTAFB, Thailand)
In 1972, tactical fighter strength was augmented at Udorn by deployed Tactical Air Command CONUS-based squadrons in response to the North Vietnamese invasion of South Vietnam. During Operation Linebacker, between May and October 1972, the 432nd TRW had seven F-4 squadrons assigned or attached, making it the largest wing in the USAF.
With the end of the war in Southeast Asia in 1973, the F-4 squadrons that participated in the 1972 campaigns returned to their home stations and the numbers of USAF personnel and aircraft at Udorn were reduced.
The 421st TFS deactivated in August 1973. It was reactivated as part of the 388th TFW, Hill AFB, Utah in December 1975. It is currently still on active duty at Hill.
The 555th Tactical Fighter Squadron was reassigned to the 55th TFW at Luke AFB, Arizona in July 1974.
By 1975, the political climate between Washington and Bangkok had become very sour. The Royal Thai Government wanted the USAF out of Thailand by the end of the year. Palace Lightning was the plan under which the USAF would withdrawal its aircraft and personnel from Thailand.
The 13th Tactical Fighter Squadron deactivated in June 1975. It was reactivated as part of the 56th TFW, MacDill AFB, Florida in January 1976.
The 14th Tactical Reconnaissance Squadron deactivated in June 1975. It was reactivated as the 14th Tactical Fighter Squadron of the reactivated (July 1984) 432d TFW, Misawa AB, Japan being equipped with F-16C/Ds. It was again inactivated in July 1996.
The 423d TRW was inactivated on 23 December 1975 and the last USAF personnel departed Udorn in January 1976. Udorn RTAFB was turned over to Thai authorities. It is now operated by the Royal Thai Air Force with aircraft from the 2nd Air Division being based there.
The 432d was reactivated at Davis-Monthan AFB, Arizona on 1 July 1976 as the 423d Tactical Drone Group and inactivated in April 1979. In July 1984 it was again reactivated as the 432d Tactical Fighter Wing at Misawa AB, Japan. It was replaced by the 35th Fighter Wing on 1 October 1994 at Misawa and again became inactive.
Currently the 432d Wing operates the RQ-1 Predator and MQ-9 Reaper Unmanned aerial vehicle systems at Creech Air Force Base, Nevada. It was reactivated on May 1, 2007.
SAPPER Attacks
26 July 1968: A team of 25 or more enemy personnel attacked Udorn RTAFB[1]
3 October 1972: A small team of approximately 4-6 individuals attempted an attack, with only one survivor.[2]
[edit]Major USAF Aircraft Stationed At Udorn
McDonnell RF-101C Voodoo, 1966–1967
McDonnell Douglas F-4 Phantom II 1967-1975, RF-4C, 1966–1975
Douglas RC-47, 1966–1969, AC-47, 1969–1970
Air America
Udorn RTAFB the was Asian Headquarters for Air America. Air America provided essential resources for the Secret War in Laos and elsewhere. Its predecessor, Civil Air Transport (CAT), started operations from Udorn on 11 September 1955 with the arrival of three C-46's delivering food and emergency aid into Indochina. By the end of September, CAT had flown more than 200 missions to 25 reception areas, delivering 1,000 tons of emergency food. Conducted smoothly and efficiently, this airdrop relief operation marked the beginning of CAT's and, later, Air America's support of US assistance programs in Laos.
Air America's roles supportive of covert and overt situations related to hostilities in Asia and elsewhere worldwide provided buffers and solutions to problems the United States faced in various locations. Operations were focused in Laos as part of the Secret War the United States carried out against the Pathet Lao communist rebels operating in the country. Udorn RTAFB also served as the location of "Headquarters 333", the Thai organization in charge of their forces in Laos.
During the war in Laos, Air America was called upon to perform paramilitary tasks at great risks to the aircrews involved. Although lacking the discipline found in a military organization, the personnel for the air proprietary nonetheless continued to place their lives at hazard for years. Some Air America pilots flew in Laos for more than a decade, braving enemy fire and surmounting challenging operational conditions with rare skill and determination.
On 27 January 1973, the Paris agreement on Vietnam was concluded, providing for the withdrawal of American troops. The following month, a cease-fire agreement was signed in Vientiane, leading to the formation of a coalition government for Laos. On 3 June 1974, the last Air America aircraft crossed the border from Laos into Thailand. The end went well, Air America's operations office in Vientiane informed Washington and the departure of Air America from Laos was without incident. Operations in Vietnam continued until the fall of Saigon in April 1975.